IAQ50X and CDRAMS Provide Quality Indoor Environment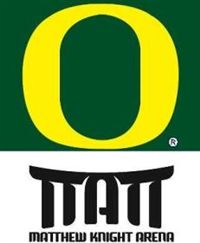 The new Matthew Knight Basketball Arena, expected to open in January 2011, is the new venue for the O-Ducks basketball team. The new arena was designed by Ellerbe Becket of <st1:city w:st="on"><st1:place w:st="on">Kansas City and TVA Architects of Portland, Oregon and replaces 80-year old <st1:street w:st="on"><st1:address w:st="on">McArthur Court.
<st1:street w:st="on"><st1:address w:st="on">To ensure a quality intimate structure, the project was nicknamed with the phrase "Theater for Basketball" throughout the construction process. The arena will accommodate practice, training, and administrative functions. An academic center serving all student-athletes is nearby. An equally intimate spectator venue for volleyball is also planned as part of the project.
The arena is designed to exceed state requirements for sustainable design and is seeking to achieve a LEED Gold rating under the LEED-NC v2.2 rating system.
Patti Anderson of Air Commodities/Oregon, our Ruskin representative in <st1:place w:st="on"><st1:state w:st="on">Oregon, purchased the (10) IAQ50X's and (24) CDRAMS dampers for the project. The CDRAMS were complete with factory furnished AMS070V controls. FM Sheet Metal and Siemens of Oregon installed the Ruskin dampers in November. For Patti, the strong specification by the engineer helped secure this job. "Everyone new this would be a high profile job. My contractor went with the supplier who represented the equipment as referenced by engineer."