Tom Edwards to lead Global Airside Business Operations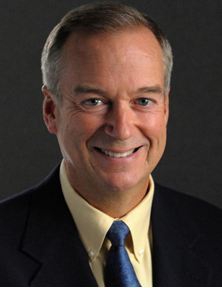 Eric Mitchell, vice president and general manager, airside is pleased to announce the expansion of Tom Edwards' role to vice president and general manager, global airside.
In this role, Tom will be responsible for day-to-day operations of the global airside business in addition to leading the Ruskin business. He will continue to report to Eric Mitchell. Tom will work closely with the senior leadership team to drive efficient and effective business operations, deliver our synergy targets and grow base business sales.
Tom has over 30 years of experience in the HVAC industry. He joined Ruskin in 1993 as vice president of sales and marketing, and he assumed the role of president of Ruskin in 1995. During his tenure with Ruskin, Tom has led the organization via product differentiation and optimization, significant international expansion and growth, as well as several acquisitions.
Tom is heavily involved in several industry associations, including serving as a current active member and a Past-President and Chairman of the Air Movement and Control Association and active member of ASHRAE and AHRI.

Tom holds an MBA degree from Pennsylvania State University and a Bachelor of Science degree in Materials Engineering and Manufacturing Engineering from the University of Wisconsin - Milwaukee.
Please join us in congratulating Tom on his newly expanded role.