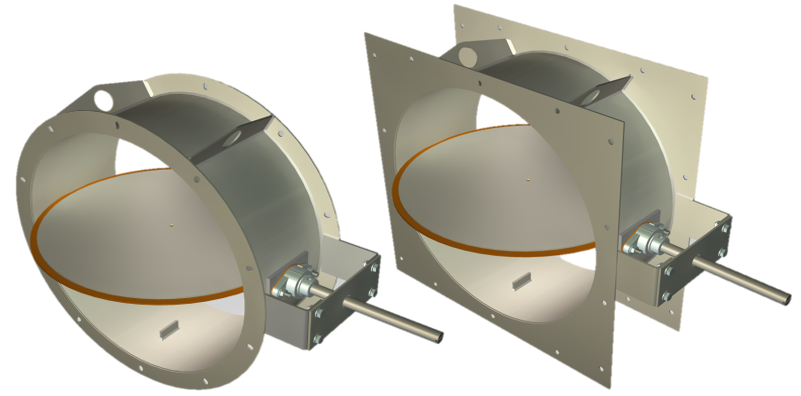 The Ruskin BTR-250 heavy-duty isolation damper is ideally suited for system containment or decontamination applications commonly found in laboratories, medical facilities, clean rooms and federal buildings. Designed to provide bubble-tight airflow leakage performance in systems with up to 10 in. wg pressure, the BTR-250 meets the requirements of the bubble test as described in AMCA Standard 500-D. Every BTR-250 is leakage tested to 10 in. wg at the factory.
The BTR-250 is available in sizes ranging from 4 to 36 inches in diameter (I.D.) and includes a flanged channel frame for ease of installation. While the BTR-250 built to standard construction includes round flanges, Ruskin offers this model with an optional square flange design to support all jobsite mounting challenges.
Additional options include factory-drilled mounting hole patterns in flanges, factory-supplied and mounted actuators, and switches.
To learn more about the BTR-250, visit http://www.ruskin.com/model/btr-250