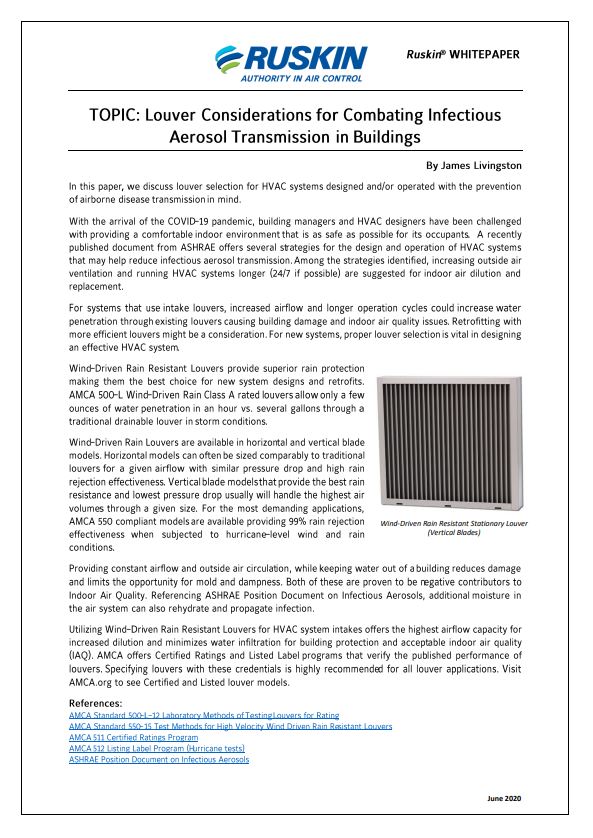 In this paper, we discuss louver selection for HVAC systems designed and/or operated with the prevention of airborne disease transmission in mind.

With the arrival of the COVID-19 pandemic, building managers and HVAC designers have been challenged with providing a comfortable indoor environment that is as safe as possible for its occupants. A recently published document from ASHRAE offers several strategies for the design and operation of HVAC systems that may help reduce infectious aerosol transmission. Among the strategies identified, increasing outside air ventilation and running HVAC systems longer (24/7 if possible) are suggested for indoor air dilution and replacement.

For systems that use intake louvers, increased airflow and longer operation cycles could increase water penetration through existing louvers causing building damage and indoor air quality issues. Retrofitting with more efficient louvers might be a consideration. For new systems, proper louver selection is vital in designing an effective HVAC system.