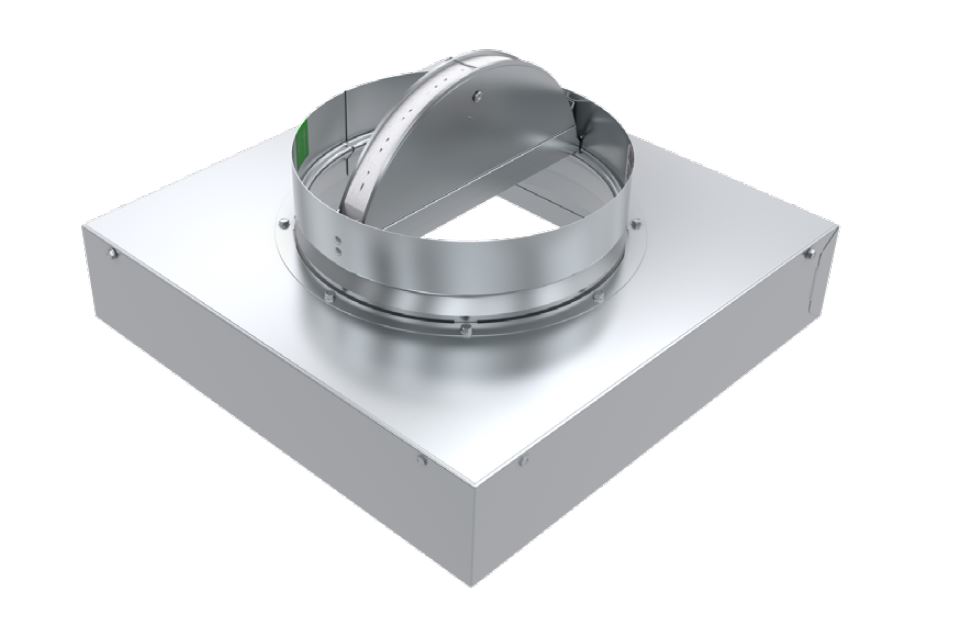 We are excited to launch our new CFD7T-SR UL Classified ceiling radiation dampers for wood truss construction. Unlike other ceiling dampers designed and tested for wood truss applications, the CFD7T-SR is supplied as a Ruskin CFDR7T damper factory mounted on top of an R6 insulated steel plenum.
Model CFD7T-SR meets the requirements for fire/radiation dampers established by:
National Fire Protection Association NFPA Standards 80, 90A, 92A, 92B, and 101.
ICC International Building Codes
CSFM California State Fire Marshal Listing (3225-0245:0123)
UL Classified ULC Listed: UL555C Listing R8039
UL Fire Resistance Directory Approved Ceiling Design Numbers:
The CFD7T-SR is a UL Classified Ceiling Fire Damper listed for installation in wood truss floor/ceiling and roof/ceiling designs L528, L546, L558, L574, L585, L586, L592, P533, P545, P548, P572, and H502. These designs are also similar to the fire resistance rated ceiling construction described in the International Building Code.
Model Application
The CFD7T-SR is UL approved for installation with duct connection below the membrane penetration. CFD7T-SR is designed to accept a grille with an OBD up to a maximum of 3" in depth without volume control and 2 1/2" grilles with volume control.
For more information on the CFD7T-SR:
• CFD7T-SR Website Page
• CFD7T-SR Product Data Submittal