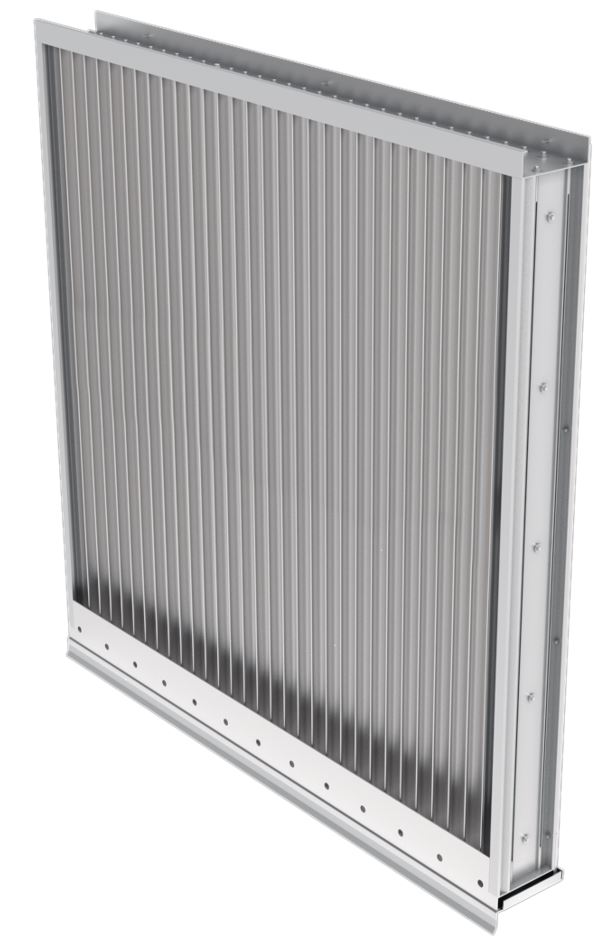 The EME5625MDE (Miami Dade Certified with Enhanced Protection) is a newly designed, high performance louver from Ruskin with improved air and water performance. The EME5625MDE is a 5" deep, vertically bladed louver certified for AMCA 540 and AMCA 550 performance, rated for Miami Dade jurisdictions, and mechanically fastened for manufacturing speed and improved performance!
Features:
55% free area meets or exceeds all specifications
Pressure drop meets or exceeds all specifications
AMCA certified for Wind Driven Rain – Class A
AMCA certified for Air Performance
AMCA 550 Listed for High Velocity Wind Driven Rain
AMCA 540 Listed for Impact Rating (Enhanced Missile E)
Miami Dade Approval NOA # 21.1021.03
Tested up to 160 psf wind load
Increase max section sizes
Forward and Reverse NOA approved clip angles for ease of installation
Aluminum construction for low maintenance and corrosion resistance
Ruskin offers the EME5625MDE louver with a full suite of manufactured options. Ruskin's industry leading 20-year finish warranty and 5-year product warranty will meet customers' needs.
For more information on the EME5625MDE: