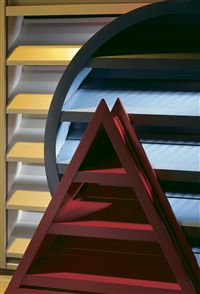 Ruskin updates LEADS, the award winning web-based product selection program. LEADS stands for Louver Engineering and Architectural Design System and can be accessed FREE from Ruskin's website www.ruskin.com.
It is designed to assist Architects, Engineers and Contractors select and size Ruskin louvers based on their specific criteria.
With fewer clicks, the updated LEADS now features:
Schedule Builder

Schedule Creation (.csv or excel files)

Product Links to RUSKIN.com

On-Line Tutorial


Sortable Column Headers

Selections Include Relative Cost Factor
If you have questions regarding the operation of the program, or about Ruskin products in general, please be sure to contact your local Ruskin Representative.